5 Best Pairs of Gloves to Keep Your Hands Toasty in The Winters

Sometimes the winters can chill you to your bones, and the first parts of your body that the cold stings are your hands! Gearing up for the cold weather is no different than gearing up for a sport, and gloves are one of the essentials to acing the winter game. There are countless options of gloves to choose from, but not all of them can keep your hands toasty and comfy in the harsh winters. Check out our picks for amazing gloves that will make winters comfy for you.

Gloves can be a blessing in cold weather, but as soon as you have to use your phone, you can quickly become frustrated! Trying to use your phone can be a nightmare, and taking your gloves off each time you get a notification is nothing less annoying. So, Moshi fixed it! Their touchscreen gloves are smooth and effective, giving you true touchscreen compatibility while keeping your hands warm!

Lands' End has been making top-notch attire for the snowy seasons since the 1960s. With these waterproof and durable nylon gloves, they have once again proven their mastery! The Squall was their bestselling men's jacket since the 1980s, so they designed a waterproof pair of gloves with a grippy fabric in the palms, and a warm fleece interior. It is just like a jacket for your hands!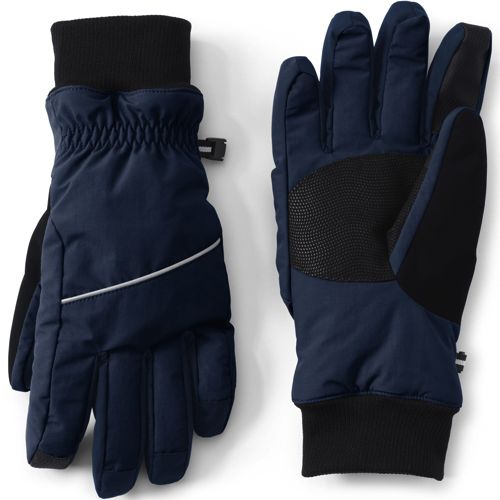 Eddie Bauer is a company that is well-acquainted with outdoor attire. It has been around for over a century and was the first company to patent a quilted down coat! The authenticity and reputation of the brand make it one of the best brands for all sorts of winter apparel, including gloves. The Radiator Fleece Gloves are stretchy, lightweight, and have incredible warming power!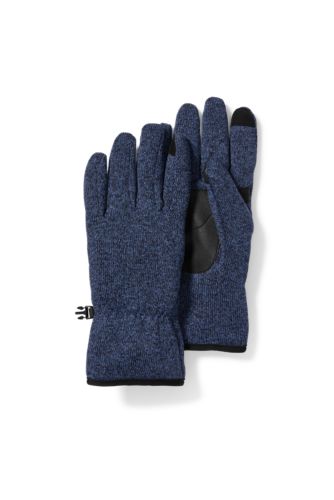 Sometimes classic gloves are all you need to get by in the winter, and the Katahdin gloves by L.L. Bean are exactly that. Their subtle retro color scheme and extra soft recycled polyester will give you warmth and lighten your mood on cold, dull winter days! They go great with a fleece sweater and are very easy to wash!

With top sheep genuine leather and phenomenal craftsmanship, the finish of the gloves is stunning! It has a 100% sheepskin leather shell that will not allow the slightest wind to pass through, and the cashmere lining makes the glove a treat for your hands. The gloves are surprisingly soft and flexible for how warm they are, and they are also immensely fashionable!

Winter gloves need to keep water and air out and keep the natural warmth of your body trapped inside. We included windproof gloves and leather pairs so you can find a pair that appeals to you no matter your taste! Tell us about the pair of gloves you plan to get in the comments!