Pool, or billiards, is a classic and timeless game that brings people together for hours of friendly competition and entertainment. But to truly elevate your billiards experience, you need a pool table that not only plays well but also adds a touch of style and elegance to your game room. In this blog, we will take a closer look at five unique pool tables that showcase the diversity and artistry in billiards design.
The Brunswick Gold Crown V is a true icon in the world of billiards. Renowned for its classic, clean lines and superior craftsmanship, this pool table is often found in upscale billiard halls and homes of pool enthusiasts. It offers a professional playing experience and exudes timeless elegance, making it a favorite among those who appreciate the traditional charm of the game.
For those with a more modern taste, the Olhausen Waterfall is a striking choice. Its clean lines and contemporary design make it a focal point of any room. Crafted with precision and cutting-edge technology, the Waterfall combines aesthetic appeal with top-tier performance, making it a favorite among those who value both style and substance.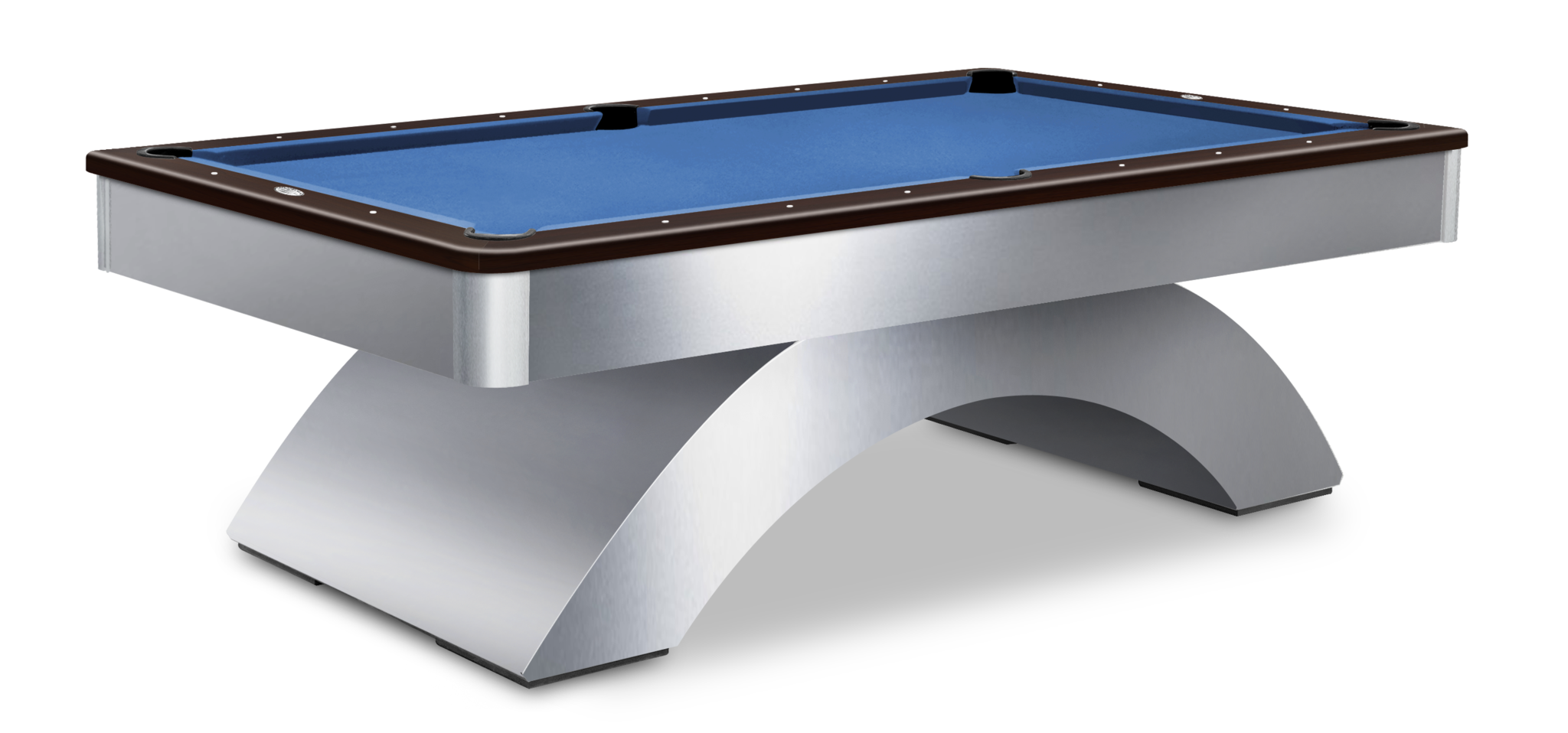 The Plank & Hide Voxton is a rustic masterpiece, perfect for those who appreciate the warmth and character of wood. Crafted from reclaimed timber and accented with hand-forged steel hardware, this pool table brings a sense of nostalgia to your game room. It offers a unique blend of craftsmanship and design that makes every game a journey back in time.
The Fusion Pool Table is a marvel of innovation, offering a dual-purpose solution for space-conscious individuals. During the day, it serves as a stylish dining table, and by night, it transforms into a high-quality billiards table or tennis table. This dual functionality is perfect for those who want the best of both worlds without compromising on design or performance.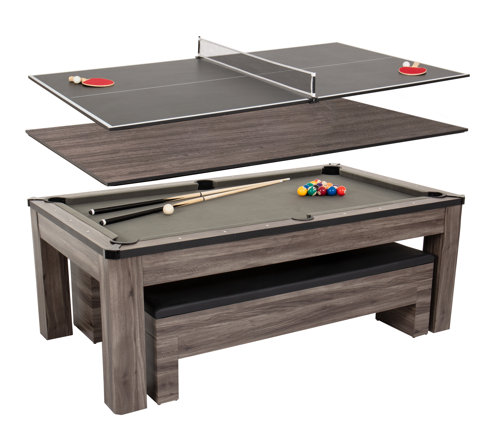 The Diamond Professional pool table is a top choice for those who appreciate modern design and professional playability. Its minimalist design, precision engineering, and competition-grade features make it a favorite among serious pool players. The Diamond Professional is built for precision and performance, with a sleek appearance that complements any modern game room.
Selecting the perfect pool table is about more than just the game; it's about enhancing the style and ambiance of your game room. The five unique pool tables we've explored offer a range of options, from classic elegance to modern flair, rustic charm to innovative versatility, and even opulent luxury. Your choice will not only elevate your billiards experience but also turn your game room into a welcoming space for endless hours of fun and camaraderie.