Forget Low Batteries on a Road Trip with these Fantastic USB Car Chargers

We live in a time now when we are more dependent on our electronic gadgets than ever, and it is for the better, for the most part at least. So it is not surprising that you are worried about charging your phone or other devices during a road trip. After all, you might even be your phones navigation app.

So whether you are traveling solo or with a bunch of friends, lightning-fast and stable charging is something you will need. There are numerous car chargers out there, and each brand boasts the best specs. But not all can meet their words. Here are some of the best car chargers that you can ever find for your car:
Anker PowerDrive 2
In the range of low-priced car chargers, you will find hundreds if not thousands of car chargers that do the same thing. But Anker's PowerDrive 2 ticks all the boxes while being of a reputable brand. Its two USB ports can give out 2.4A of charging power, and it supports charging a plethora of devices.
Anker PowerDrive Speed 2
Navigation and data connection can drain your battery very quickly during a trip, and those are the things you need your phone most for. The specs of charging every phone are different, but a few models can match the requirements of almost all phones, such as the PowerDrive Speed 2. It even supports Qualcomm QuickCharge.
Aikenuo 6 Port Car Adapter
Most of the chargers you find in the market are with one or two ports; eventually, you see one in three. But more than that, you are out on a hunt. If you are in a group, even four ports can be less. So Aikenuo comes to save the day. This charger features six ports. It gives out 96W and has four Quick Charge capable sockets.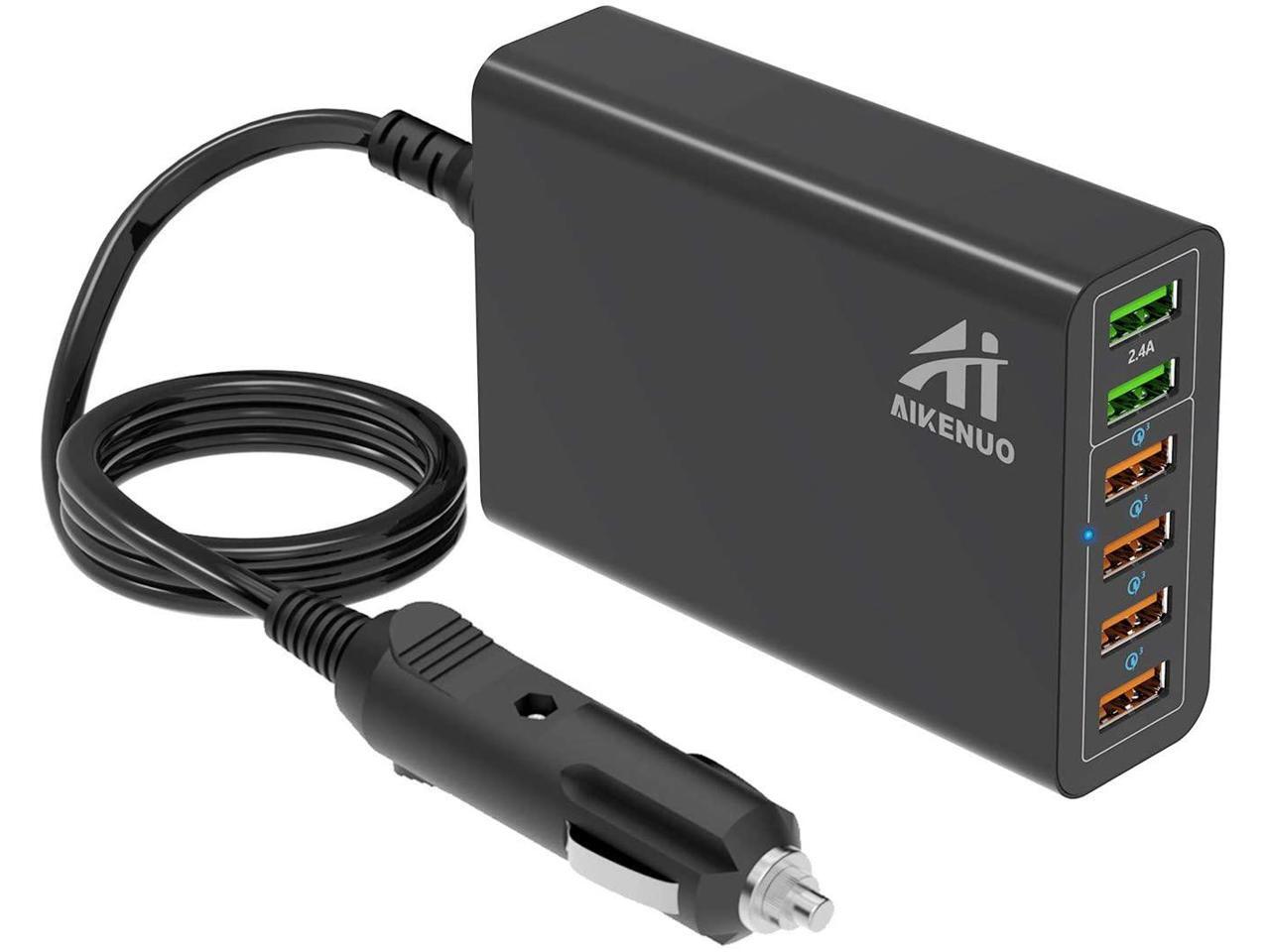 Belkin Road Rockstar
While some of the newer cars come with electrical sockets or even USB charging ports in the back, they are still pretty rare, so if you want to ensure that the people on the back seat are plugged in, you need a charger like the Belkin Road Rockstar. It features two charging ports for the front and two docks with an extended cable for the back.

Even the phones with the largest batteries can be running short of power before you reach your destination on a long trip, and that is actually when it matters the most! If you have a recommendation about a good car charger, let us know in the comments below!