Love A Cup of Coffee While You Work? Try The Best Brands and Mixes That Money Can Buy!

Coffee is nothing less than essential for most of us in the mornings. You must have heard the phrase "don't talk to me till I have had my morning coffee" somewhere! That is just how strong a scrumptious caffeine brew is for people! Coffee does indeed freshen up the mind, especially during work!

No matter how you take your coffee, cold, iced, or hot, almost everyone loves it! With the countless brands and types of coffee in the market, it can be hard to decide which ones are worth it, and people tend to stick to the same brew. We suggest you open up to some change and try some of the best brews you can get:
La Colombe Corsica Blend
La Colombe is known for its top-of-the-line brick-and-mortar Cafes all across the US. But most people do not know that you can purchase their entire line of coffee beans online as well! Colombe started as a café in Philly and is now one of the best coffee brands in the world. The Corsica blend of La Colombe has a bold, dark chocolaty flavor. People love it in the morning.
Stumptown Coffee Roasters Hair Bender Blend
This coffee blend is a mixture of vibrant highs and subtle lows in its flavor. It is wild, rich, and smooth at the same time. This blend is from Indonesia, Latin America, and Africa. It gets its name from the salon where it set its first location. With citrus and dark chocolate notes, this blend is the brand's best-seller.
Death Wish Coffee Co. Whole Bean Coffee
Death Wish's signature coffee has double the caffeine of your average cup of coffee. Made from sustainably sourced and perfectly roasted coffee beans, the blend is not too harsh or acidic while being one of the strongest blends you will ever taste. It is known as the high-octane coffee that can wake you up from the deepest of slumbers.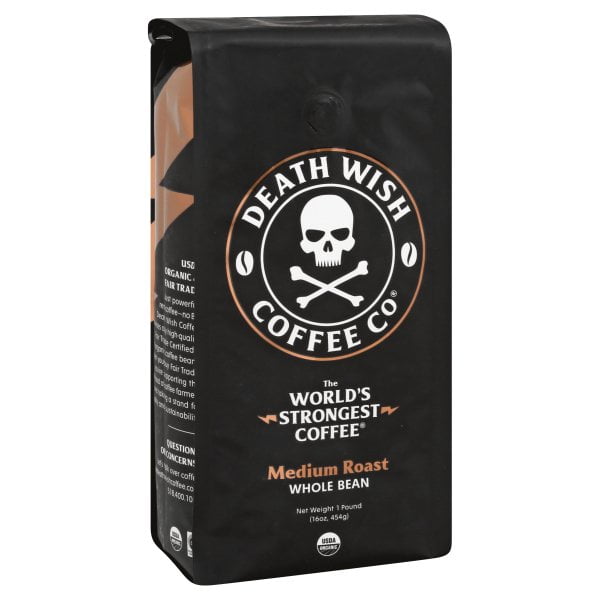 Peet's Big Bang Medium Roast
Alfred Peet was regarded as one of the pioneers of craft coffee in the US in 1966. The blend Peets Big Bang was introduced in 2016 to celebrate the 50th anniversary of the brand. The brand has gathered a vast fanbase, and the Big Bang blend has become one of their favorite flavors.

Whether you are stocking up on blends for your daily dose of coffee, or you are a coffeeholic, we are sure you will love the blends we listed above! Tell us in the comments below, which of the blends listed above is your favorite?