Luxury Wallets that the Men will Love

Men carry wallets all day long and often do not care about it. But a wallet holds some of your most precious belongings in it. When a man pulls their wallet out, it can make quite an impression. Whether it is a good one or a bad one depends on the wallet! So that brings us to the topic of luxury wallets. What makes a wallet a luxury wallet? First, a luxury wallet often costs more than the items inside it. The premium finish will catch your attention immediately. To help you with your search, we made a list of the most fantastic luxury wallets available today:
Alexander McQueen Embossed Leather Wallet
Starting strong at $310, this fold-style wallet has an embossed leather ribcage. The visionary designer launched his brand in 1992, and his name became synonymous with luxury designs. The wallet's attention to detail and precise craftsmanship is more than evident as soon as you hold it.
Tom Ford Full-Grain Leather Billfold Wallet
When you hear the brand Tom Ford, fine craftsmanship comes to mind. This specific billfold wallet is made in Italy. Premium, full-grained leather is stitched together in a slim profile impeccably. With all the necessary slots and compartments and its sleek design, it perfectly fits in a pocket.
Montblanc Sartorial Wallet
Just the Montblanc brand name is enough to intrigue people with your personality. The wallet is made of full-grain Italian calfskin with jacquard lining and the Montblanc emblem sitting proudly on top. The chrome-dyed wallet is unparalleled in its minimalism and appeal. Just having it in your pocket will give you confidence!
Gucci Ophidia GG Wallet
This wallet is a classic combination of Gucci's most distinctive elements. It is a bi-fold wallet made with GG Supreme canvas, trimmed with a green and red web stripe. The wallet has antique, gold-toned hardware, eight card slots, and two compartments for bills.
Bottega Veneta Intrecciato Leather Billfold Wallet
The Bottega Veneta name will shake up even the people around you. The signature handwoven intrecciato build is distinctive and unique, especially in a calfskin wallet. The wallet is designed perfectly to keep all your essentials organized and accessible. The class this wallet will add to your personality is unparalleled.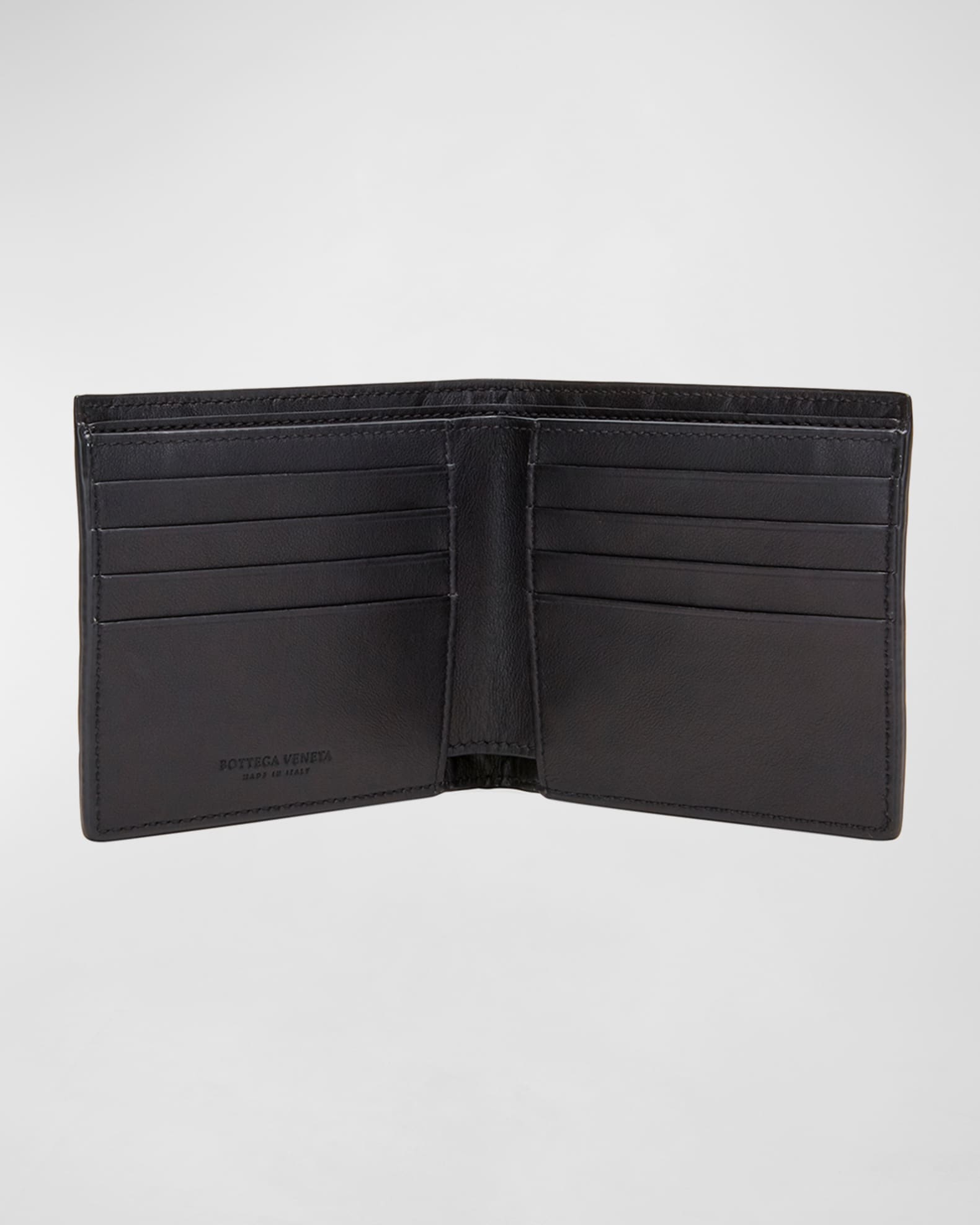 The list above ranges from subtle designs to vibrant and loud ones. Which one do you want to get for your man? Tell us in the comments below!