Mood Changing Décor Ideas to Ensure Excellent Ambience Dining Table – And a Perfect Dinner
You cannot just call a room complete by moving in essential furniture. You do not really feel at home until you have added your touch to the space in the form of décor. Sometimes just hanging a bunch of art from the walls is not enough. Something still feels missing at your dinner table, and you cannot figure out what. Chances are, you need something permanent sitting on your table, something that stays there between your dinners and your parties. Check out these fabulous décor ideas that will bring new life to your dining table:
1. Candle Sticks
Chances are that you have some fancy candlestick holders and sticks lying around your house. Or you can get these SIN Weylyn Candelabra! Candles are rarely used with modern-day technology, so they serve as unique centerpieces for your dining table. Light them up once a while for that classy candle-light dinner.
2. Flowers
It is almost impressive how flowers on top of any decorated space can lift the aura up by so much. They make up for great décor on the dining table, despite having to change them after a while. But when they are fresh, they serve as a very vibrant and good-smelling centerpiece.

3. Vases
You can never fail in decorating a space with a bunch of vases. And if you have a few stunning vases around the house, it is all the easier to get this done. Or you can get new classy vases such as this black vase by Silvia K.Ceramics. You dot even need to fill them with plants or anything; go for that asymmetric beauty aesthetic too!
4. Table Runners
When looking for the best dining table décor, you cannot just leave table runners off the list. Even though they may feel like a very classic or old-school choice for table décor, they have a reputation of being very classy when done right. If you have not selected one already, go for a sleek and stylish black table runner by Hemstitch Design

5. Succulent Plant
Usually, you do not find live plants as décor around homes, especially on tables. It can be hard taking care of live plants. Going to the flower shop to get a set of replacement flowers can become painstaking after a while. Succulent plants such as this Echeveria Blue Curls are low maintenance, and they look great as a centerpiece for your dining table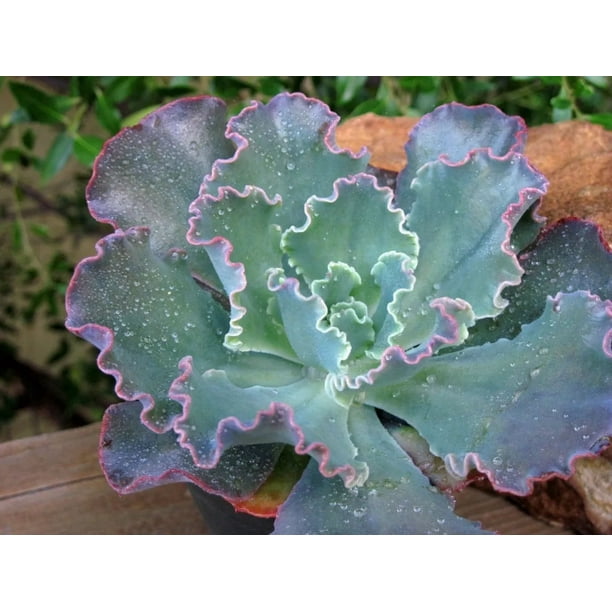 How do you like our suggestions to liven up the dining table? Tell us what you think in the comments below. Thankfully there are numerous things you can do to make your dining table livelier. From colorful tablescapes to sleek centerpieces, the options never cease to end!