Track your Fitness Level With These High-End Yet Affordable Smartwatches

At one time, it was nothing short of a dream to have computers so powerful in the size of a cellphone, but today you can find processing beasts the size of a watch! Smartwatches extend beyond the primary feature of timekeeping, but if you are reading this article, you probably already know that! They can be very helpful with some features, like setting alarms and giving you GPS directions. If used right, they can be a massive blessing for someone who needs to stay connected to the grid.

The Fitbit Versa 2 is a testament that just because it is an older version, it does not mean it is any less competent than the latest watches in the market. The almost perfect fitness tracker is all a budget-minded fitness enthusiast looks for in a smartwatch. It has a highly user-friendly interface, and the Alexa smart assistant makes it all the more sophisticated. The watch easily rivals many of the latest watches released in 2022 as well!

If you are limited to an under $100 budget, the Amazfit will impress you with its reputation for being reliable and well-built. It is one of the bestselling watches by the brand and is an upgrade from their very popular Bip U model. It has a built-in GPS, a voice assistant, and accurate fitness tracking. You do not find a built-in GPS even in some premium models, which is unheard of in a budget watch like this!

The Forerunner made this list for many reasons, the most salient of which is how phenomenal it is for running activities. It is easily the best budget smartwatch you will find for running today! It competes well with some high-end models and is a huge step up from the essential fitness-tracking watches available today. The user-friendly design and a beastly backup of two weeks is undoubtedly a fantastic deal for $200.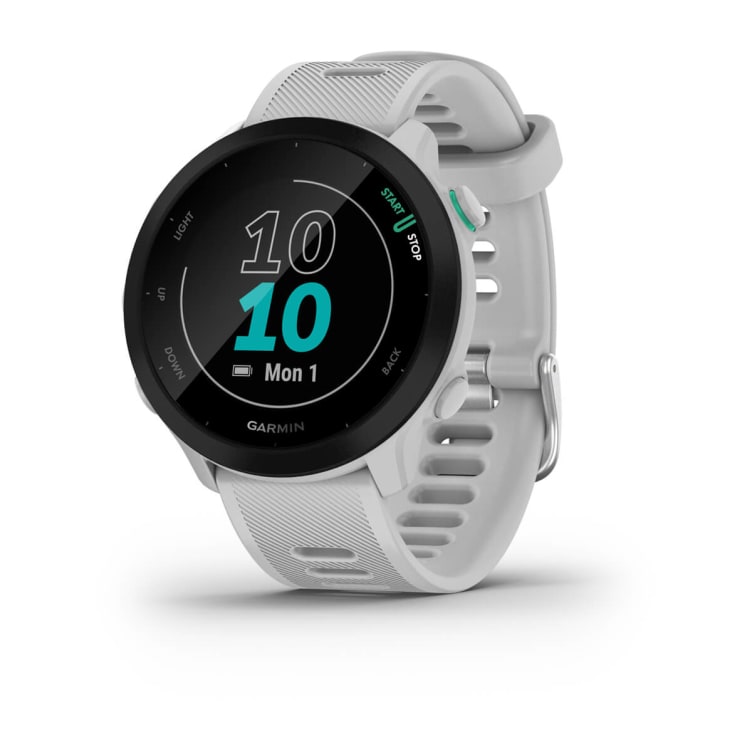 Other than the incompatibility with the watchOS 9 and lack of 4G abilities, there is really no drawback with the Series 3! It is a powerful option to help you lead a better and healthier lifestyle. It has splendid heart-rate monitoring, a reliable inbuilt GPS, and a daily inspiration setting to motivate you in achieving your fitness goals. It even tracks high-intensity training and gym workouts. These are features you would rarely find in budget smartwatches today!

This was the first watch to run the latest Wear OS and is now available at a heavily discounted price since the release of the Galaxy Watch 5. It has various fitness-tracking features, including a body composition analysis function. The Watch 4 and 5 are so similar that you will barely notice any difference!

With a smartwatch, you can track your fitness, and you do not have to check your phone for every unnecessary notification. Do you think smartwatches are beneficial, or will they only distract you more, tell us in the comments below!